In order to better welcome you and let you discover the underwater environment of the Riviera Maya, "The Reef Marina" has its own diving equipment.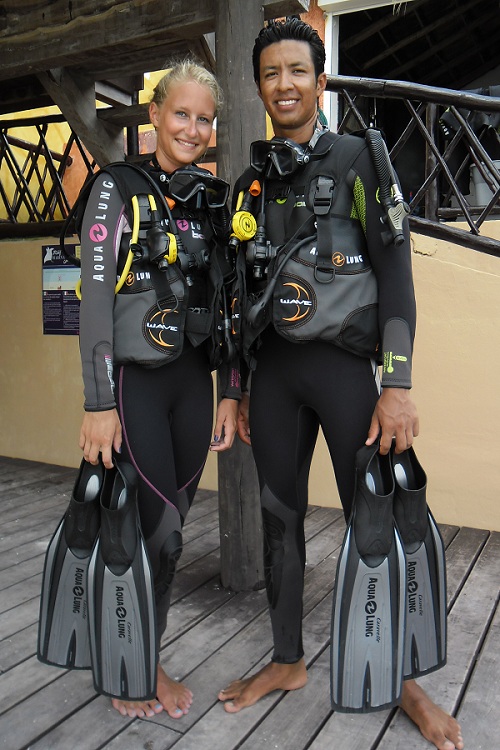 During your boat-trips, our dive instructors will show you the Scuba Pro, Aqualung and Cressi products range and answer your questions.

We offer:
20 BCDs Aqualung from XXS to XXL
17 octopus Scuba Pro and Aqualung with main regulators and emergency regulators
50 combinations of 3mm (long and short) Cressi from S to XXL
40 pairs of fins
30 masks
30 aluminum blocks of 12 L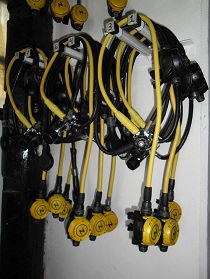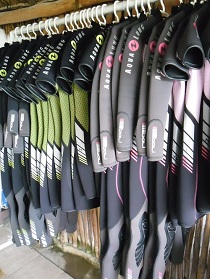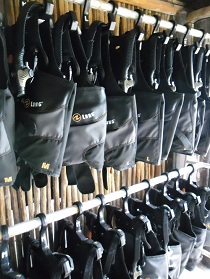 In order to offer maximum security, our equipment is periodically overhauled by an independent and accredited company.
Additionally, you can bring your own equipment and we will provide daily support:
Your equipment will be rinsed after every dive
Your equipment will be dried in order to offer maximum comfort on the next trip
Your equipment may be stored in our center so you do not have to carry it around
Your equipment will be prepared before you arrive at each dive
See our quality policy in the section: The Reef Marina / Our commitments